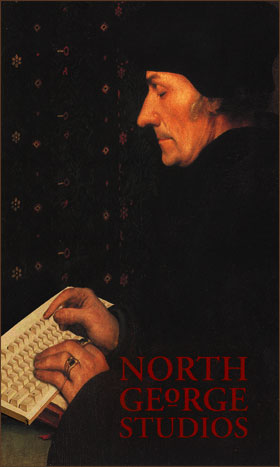 North George Studios takes pride in producing communications aimed at improving the bottom line of our clients. We have more than 20 years experience producing visual media (brochures, annual reports, advertising, direct mail, corporate identity, catalogues, posters, displays, logos, etc) for a broad range of clients (education, social service, industrial, tourism, real estate etc.). Recently we have expanded our services to include digital video. Our advantage is our ability to produce all of our work in-house, except for photography, saving our clients money and streamlining the production process.

From concept, through writing, to digital design we are able to keep your message focused and clear simply because we do it all.

Please take the time to see some of the examples on the site and you will understand the advantage you will have working with North George Studios.